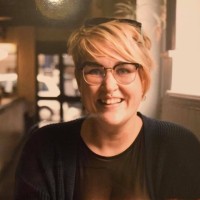 Lucy老师
牛津大学历史哲学专业 博士
擅长课程

  Hello!I'm Lucy,and I'm a third year DPhil student at Jesus College,Oxford.I'm an experienced History and English tutor,with four years of experience,ranging from KS2 to A-Level and IB,during which I have established my teaching style.
  In the last four years,I have taught over fifty students,helping all of them raise their grade a minimum of one grade boundary.Last year,my four A-level students all moved from a C/D to an A/A*with my help.
  I aim to build a student`s confidence and interest in a subject as part of improving their grades.I make my lessons interactive,with plenty of space for independent thought and activities that spark students`imaginations,such as videos and creative writing.With both History and English,I work to improve a student`s subject knowledge and analytical skills,before working up to writing essays.I teach my students how best to plan their essays,as I find structure is one of the hardest things for teens to grasp.We then work on paragraph shaping,topic sentences,and arguments,in order for students to communicate their ideas to best possible effect.
  I set homework that addresses the issues a student is currently facing,in order to practice their new skills and get used to working on their own.I give detailed feedback on homework,especially essays,and go through it in class so students understand exactly what is required of them.
  I am experienced with the new 9-1 GCSE,and multiple exam boards.I aim to tailor my tuition exactly to the specifications and learning objectives set out by each board,aiming to cover at least one major LO per lesson.use a lot of past papers in testing students`ability to reproduce what they have learned,as well as ensuring they meet the standards set by the board.
  I can also help students with university and schools admissions,particularly Oxbridge.I have carried out mock interviews for students applying to Oxford and Cambridge with the charity Oxfizz,in order to help them prepare for the gruelling admissions process.I have also worked with UNIQ on their summer schools as a graduate teaching assistant,and so I am very confident in my ability to give advice on personal statements,applications and interviews.
  I`m currently working on my DPhil in History at Oxford University,researching how early modern drama was part of the debate over visions of political authority.My interest in early modern politics and drama began while I was doing my undergrad in History and English at Oxford,and developed while I did my MA in Shakespeare Studies at King`s College London.
  ·English(Native)·German(Proficient)·French(Proficient)
  EDUCATION BACKGROUND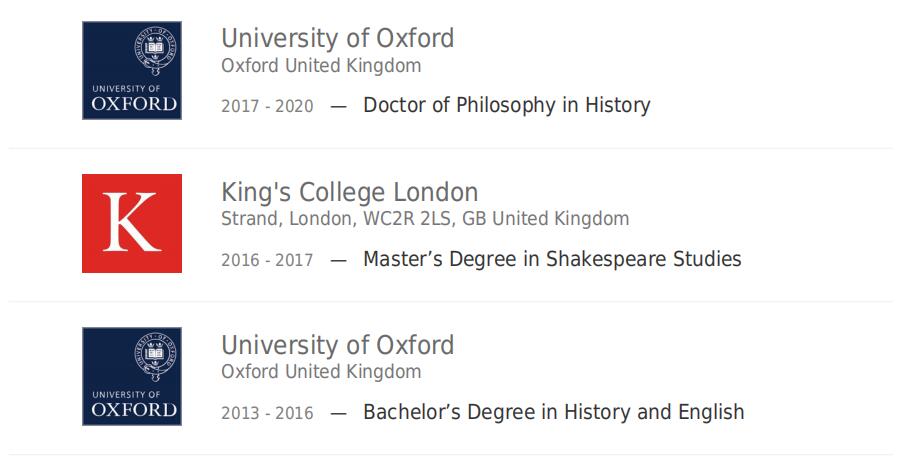 ▪ACADEMIC TUTORING

  ▪ADMISSIONS COUNSELLING